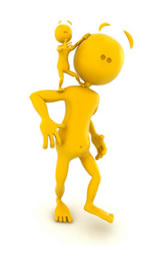 Fed up of filing years' worth of important paper documents such as your payslips?
There are 30 million employees in the UK.
400 million payslips are generated each year.
ePayslips is the solution to this enormous cost of time and paper.
It's time to change to ePayslips.
We can provide you with electronic versions of your payslips and P60s.
Try our demo to see how easy it is.
Each of your employees will receive a unique login and a temporary PIN number once their first payslip is calculated. They can then login to a secure website; change their PIN to something more memorable and add a memorable word to download current and past payslips and P60s at any time.
Employees are now able to view their ePayslips on a mobile device. For the Employer view you will need to use the normal website: https://my.ePayslips.com.
Go to the ePayslip website from your mobile device. You can choose to Remember Employee ID, for the next time you access ePayslips.