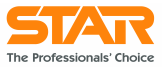 Star's HMRC accredited Payroll Professional provides payroll software and support for over 70,000 UK based organisations.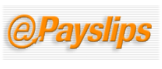 ePayslips is a self service facility that enables employees to access their payslips directly from a secure website, thereby reducing costs in time and paper.

We are members of the Chartered Institute of Payroll Professionals (CIPP) who are the only membership association for individuals working in payroll in the UK and have over 5000 professional members.

Glenn Price at Formation Office Supplies Ltd has over 22 years in the industry and provides an excellent quality service for all your office supplies covering everything from paperclips to business machines..
Sussex Payroll Services are members of the following groups: