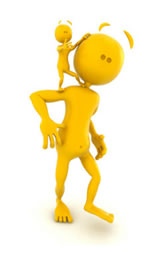 Here at Sussex Payroll Services Limited we provide a comprehensive yet flexible outsourced UK payroll service tailored to each of our client's specific requirements. As a small UK payroll bureau we become an integral part of your business by moulding your payroll to suit you and dedicating our efforts on your payroll so you can dedicate your time to your core business. Our experienced, friendly team are large enough to give you peace of mind but small enough to care about each and every client.
Our flexible service includes:
No set up costs and no hidden costs.
A tailored payroll service.  We are not a 'key-punch' operation like other companies offering payroll services. We strive to provide an extremely accurate payroll service which means we pay great attention to every detail and work closely with you to achieve that. You will be assigned a regular payroll administrator who will get to know you and your payroll requirements, making it a more personal service.
Bacs bureau. We are an accredited bacs bureau for all payroll related payments: your salary payments, HMRC, pensions, court orders etc.
By becoming your PAYE agent for HMRC for PAYE services and PAYE online services, so we can deal with the Revenue on your behalf, submit all required RTI submssions and download up to date tax notifications direct from HMRC.
A wide choice of Payroll Reports which can be arranged in different orders and formats which can be printed, emailed or uploaded to our secure payroll portal.
Electronic payslips P60s. Your employees can have their own login details to a secure portal to access their own payslips and P60s.
Becoming your pension administrators. We can provide automatic enrolment pension letters; create pension files, upload your pension files to your pension provider and arrange payment of your pension liabilities and administer any online payments for you.
We can create easy to use spreadsheets for you to use to ensure a smooth, clear and accurate data exchange.