TESTIMONIALS FROM OUR CLIENTS

"Tania, Hazel and Michelle have been looking after our payroll for 10 years, excellent service. It's always been a pleasure to work with them. When I was made aware they were setting up their own business, we moved straight away, I wish Sussex Payroll Services great success with their new venture" – Charles Agg, MD, Platipus Anchors Ltd.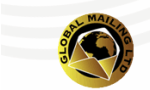 Michelle has been looking after our payroll for 20 years and provides an excellent service. It's always been a pleasure to work with her and the team. Our payroll function is made easy by outsourcing to Sussex Payroll Services" – Ken Keating, Finance Director, Global Mailing Ltd.

"A trusted, professional, quality service with highly trained staff. We wouldn't use anyone else, we would highly recommend Sussex Payroll Services." – Debbie Kirby, Office Manager, The St James's Dental Clinic.

"Sussex Payroll Services have a strong team of helpful staff who have supported our business as it grew from a couple of staff to 25. They are both knowledgable and approachable which is a great combination! It is reassuring to think we can hand over the payroll with peace of mind that it is being dealt with competently, with our personal needs taken into consideration at the same time" – Helen Hicks, Boomerang Kids.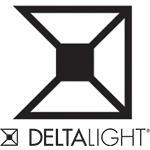 "Tania and Hazel has been looking after my various companies' payroll for the last 24 years, giving a brilliant, professional and user friendly service. Once they decided, along with Michelle, to form their own business, I had absolutely no hesitation in moving over to them. I fully recommend SPS to any company if they wish to outsource their payroll, it will save you so much. They are the best around (anywhere!)." – Steve Barnes (Finance Director), Deltalight UK Ltd, Into Lighting Ltd and Photec Lighting Ltd.